...for the animals, planet, you.
Our current Animal rescue charity 
When placing an order with Happily Ever After, not only are you finding your next favourite "happily ever after", but you are also helping animals find theirs. 
50p from every single box / order is donated to local animal rescue organisations. We love to be a small company that gives back! Just one of the reasons we are the kindest and best book subscription box in the UK.
Our current total raised for local animal rescue charities is...
The current animal charity we are raising money for is...
8 Lives Matter
8 Lives Cat Rescue 8 Lives is a very small rescue based in Sheffield, and aiming to offer help predominantly, though not exclusively, to cats in the local area. Their name reflects their post code, but also the fact that the cats and kittens who come to them have already lost one of their 9 lives.
They have helped over 200 cats in need over the years and this includes long-term high needs resident cat Luci.
We are raising £500 to pay some of the vet costs for the care of Luci and other cats in their care.
Luci came to 8 Lives in a terrible state, his gorgeous coat hanging in huge hard knots, tangled up with dirt, his face filthy and his teeth sore and rotten. He was so skinny! At 11 years old he weighed the same as a 5 month old kitten.
The kind people at 8 Lives began the long job of restoring him to his former glory.
Firstly a dematt under sedation to free him of the painful tangles and filth in his coat.
Then a dental to remove his sore teeth and help him to eat a little more easily. At the same time he had blood tests to try to understand why he was so desperately underweight—and was diagnosed with hyperthyroidism. Due to over breeding his face is very flat, even for the Persian breed, causing him difficulties eating and breathing.
He's high maintenance for grooming and assisting him to eat but he's such a snuggly little boy who gets on so well with the other cats in his foster home.
Costs:
Dematting under sedation: £160—twice a year
Dental: £700
Bloods: £130 three times per year
Thyroid meds: £17 per month
Prices include generous discount from local Vet Practice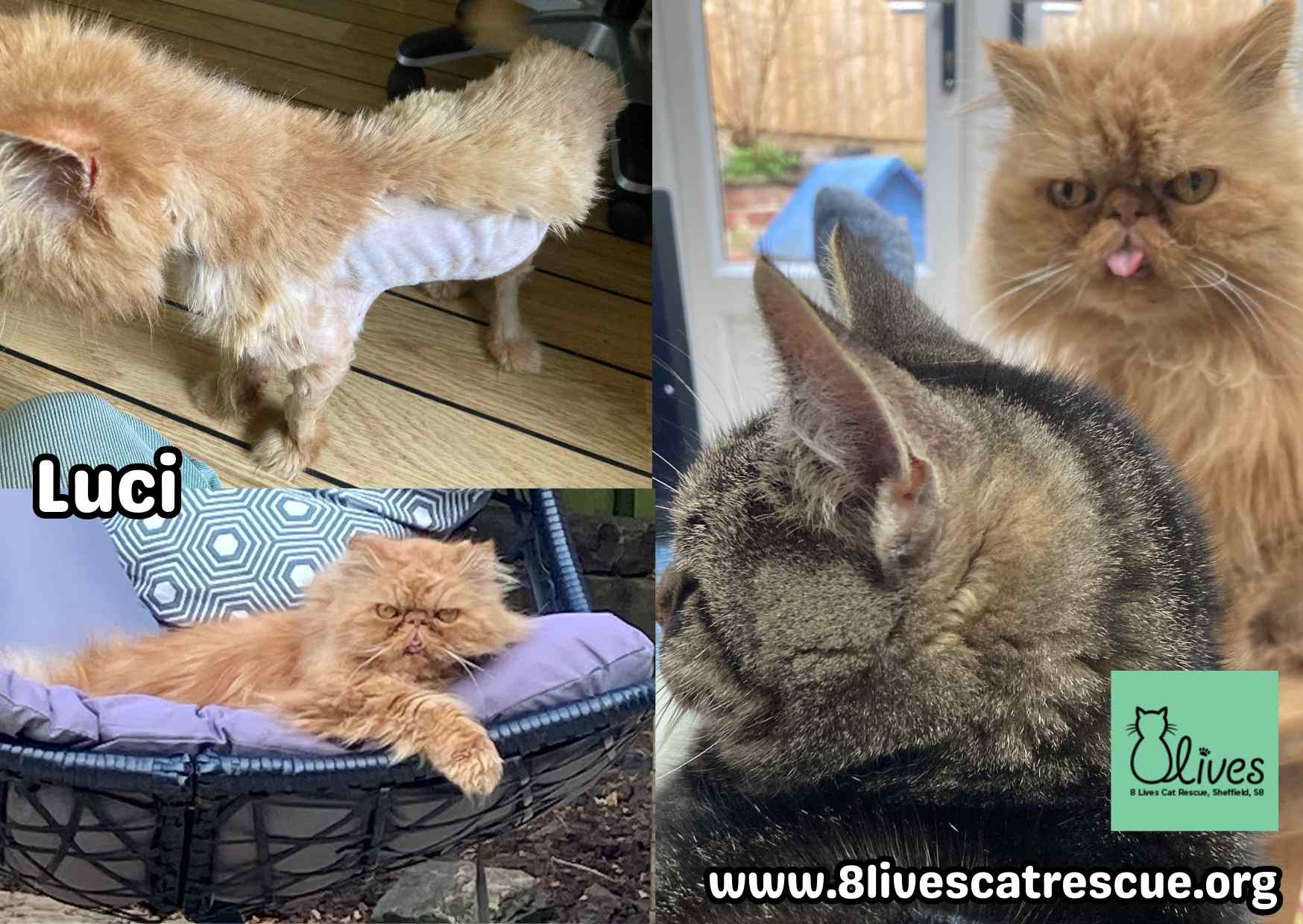 PREVIOUS ORGANISATIONS WE HAVE SUPPORTED 
We raised £2,000 for The Fox Rescuers:
The Fox Rescuers are based in Stockport but cover the West Mids, Cheshire, Merseyside, East and West Yorkshire.
Together, we raised £2,000 to construct a new pen that will be used primarily to home groups of orphaned cubs on site before they are put into release pens/released at soft release sites. Cub season is generally the busiest time of the year for them and they had 11 groups of cubs needing pens in 2021, and 6 groups in 2022. Outside of Cub Season the pen will also be used for adult foxes who are in their care and need space
e.g. Armando, who sadly had to have a back leg amputated due to a nasty fracture that wouldn't have been feasible to repair.
The actual pens themselves are designed specifically with the foxes needs in mind. The bricks around the side go deep into the ground and there's a removable mesh at the base to prevent digging out. The brick bases prevent the pens getting wet during periods of heavy rain. They are made of metal to prevent chewing, and the roof is plastic to allow light in and provide effective cover from rain.
They have a solid layer of metal on one side of each pen so that foxes in one pen can't easily see occupants of the next door pen, and each pen has a shelf/ladder specially made from metal/plastic to allow for easy cleaning between use.
We raised £1188.50 for The Wonkey Donkey Sanctuary:
The Wonkey Donkey rescue and rehabilitate ill and mistreated donkeys.
Jenny became interested in donkeys following an illness when she was 10 years old. Due to this illness she had to leave school and during her time off school her aunties bought her a donkey. He was a rescue donkey who had no trust in people whatsoever. After months, he got better, stronger, friendlier and Jenny also started to get better. He was having a very good effect on her health, so they got some more donkeys. Jenny left school at 17 years old and and her and her family opened 'The Wonkey Donkey Visitors Centre' in 2015. To date they have managed to rescue and rehabilitate 30 donkeys, all of which are still in their care.
Rolo came from Ireland in 2015. he had been barbarically castrated without proper equipment or anaesthetic which caused him massive infection and made him very poorly. Despite the pain that he suffered, he has the most wonderful temperament and enjoys being cuddled and pampered.
This box will help build him and his friend FINN a lovely new stable.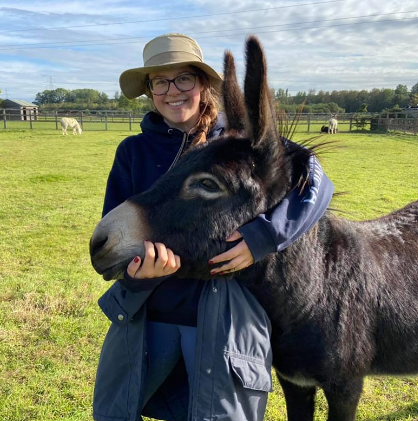 We raised £527.50 for Brook Farm Animal Sanctuary: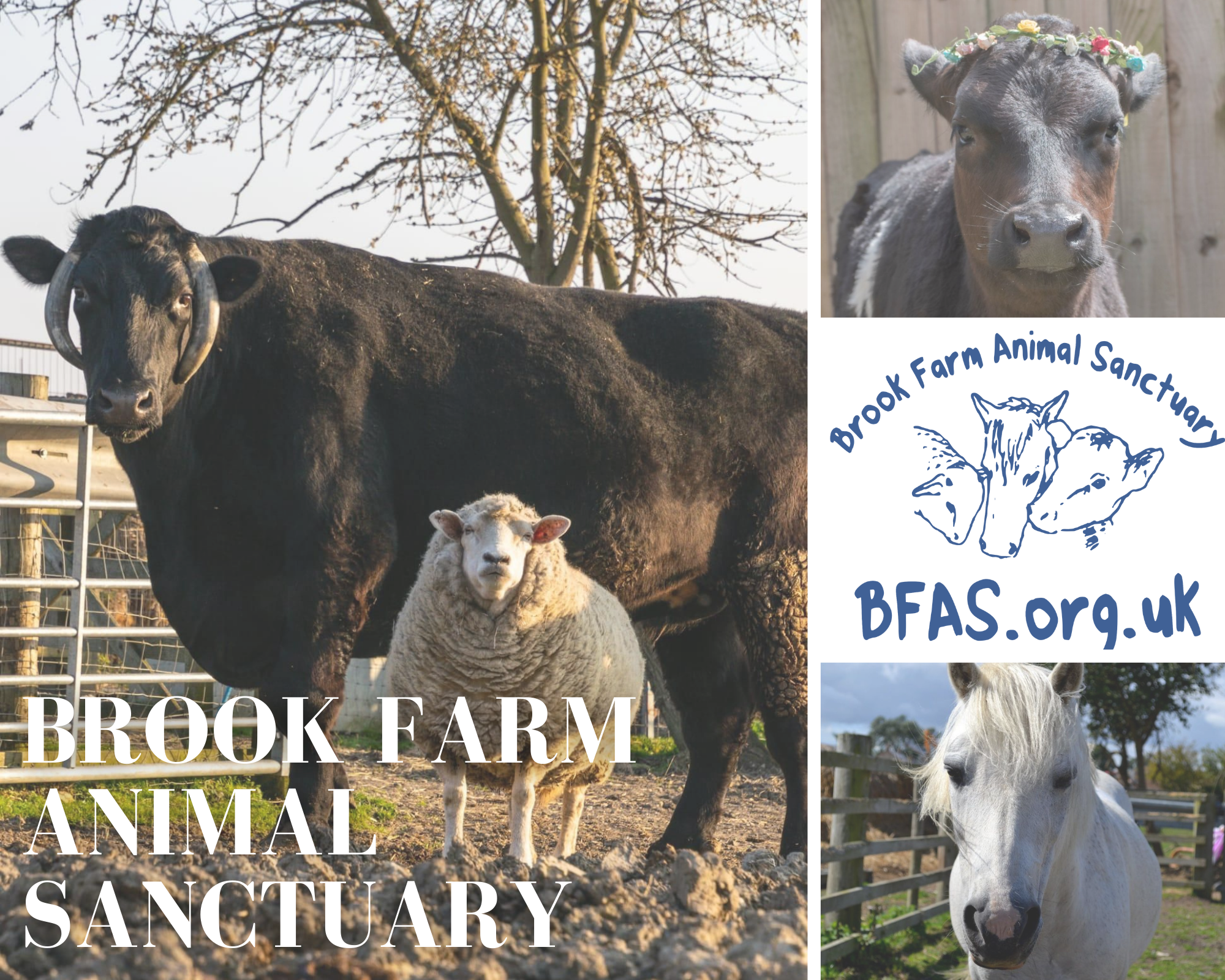 BFAS mainly rescues farmed animals, though it takes in any animal of any species in need of help.
BFAS is a family run sanctuary, in Northamptonshire run entirely by volunteers - all vegan of course!
BFAS rescues over 2,500 animals a year, the majority of which are rehomed into loving homes, some need rehabilitating, releasing back into the wild, and others stay with them for life.
We raised over £500 which bought winter food for all of the animals.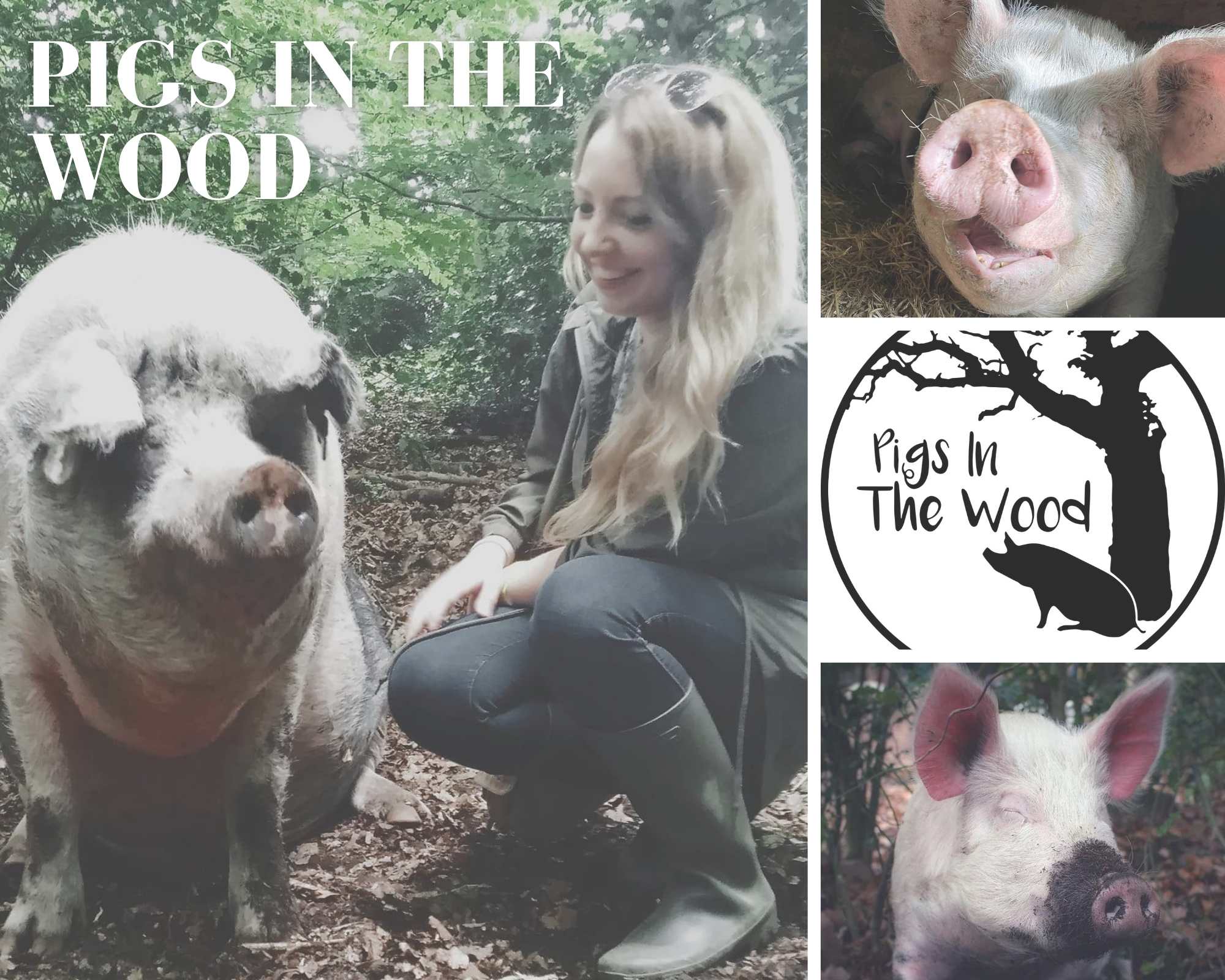 We raised £249 to help towards their rescue pigs.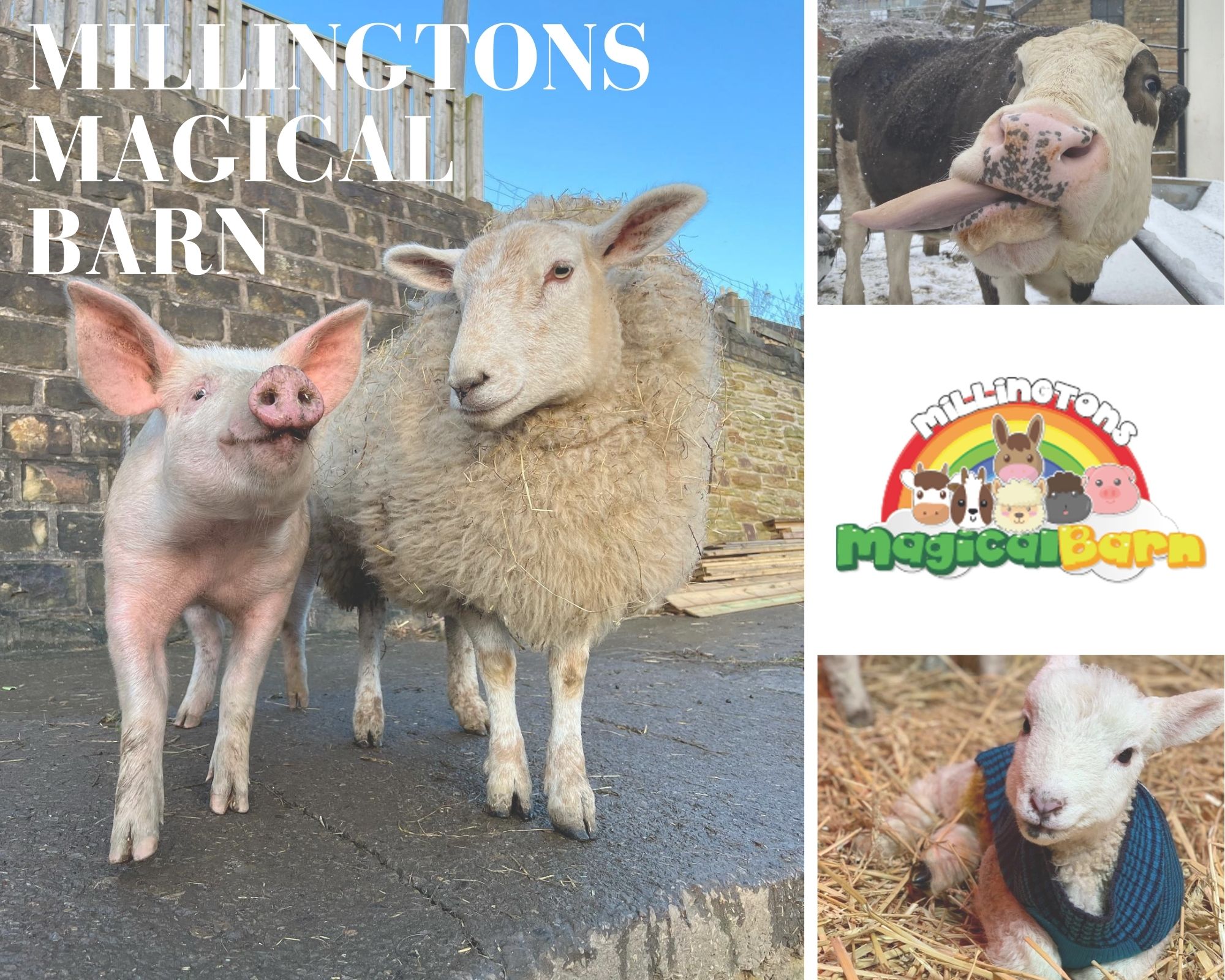 We raised £193 to help with their rescue animals.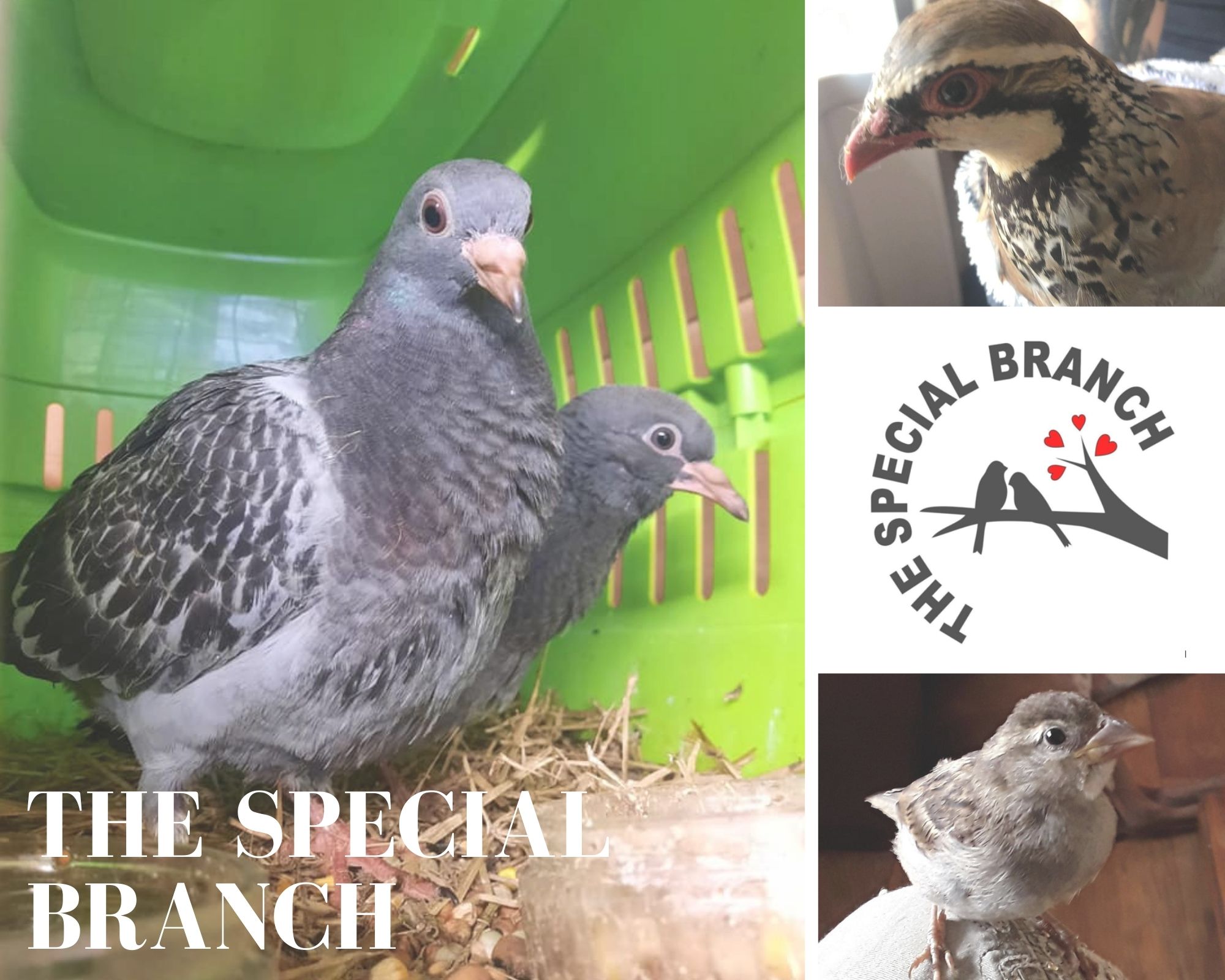 We raised £142.50 for a new incubator / brooder ready for looking after all the newly hatched rescue baby birds.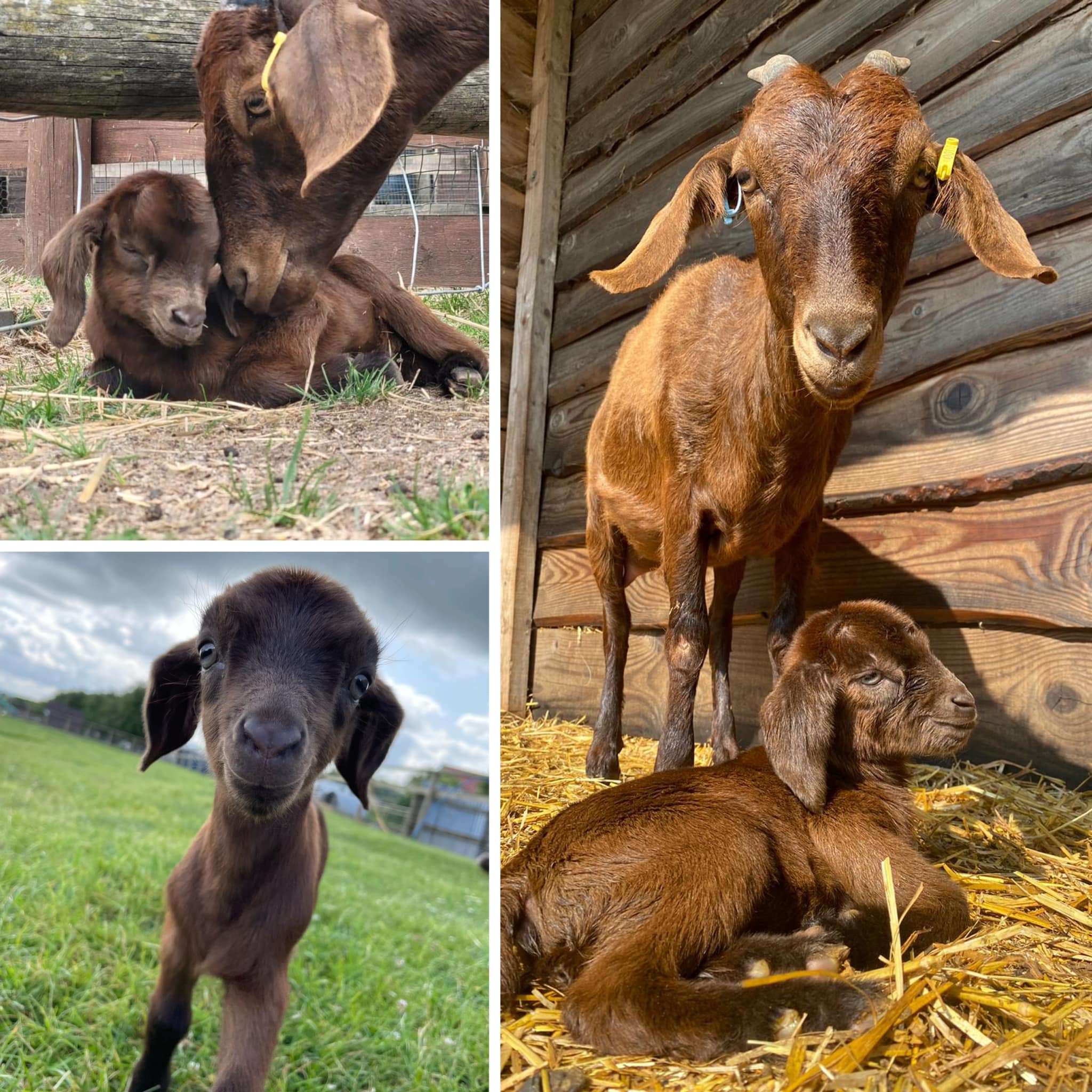 The Farm Animal Sanctuary
We raised £146 to help towards their rescue animals.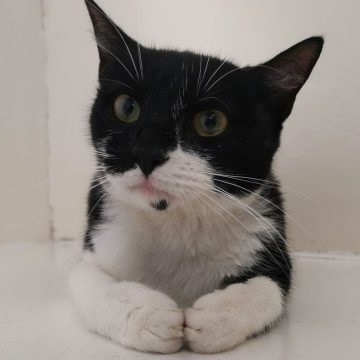 The Sheffield Cat Shelter
We raised £33.50 to help with their rescue cats.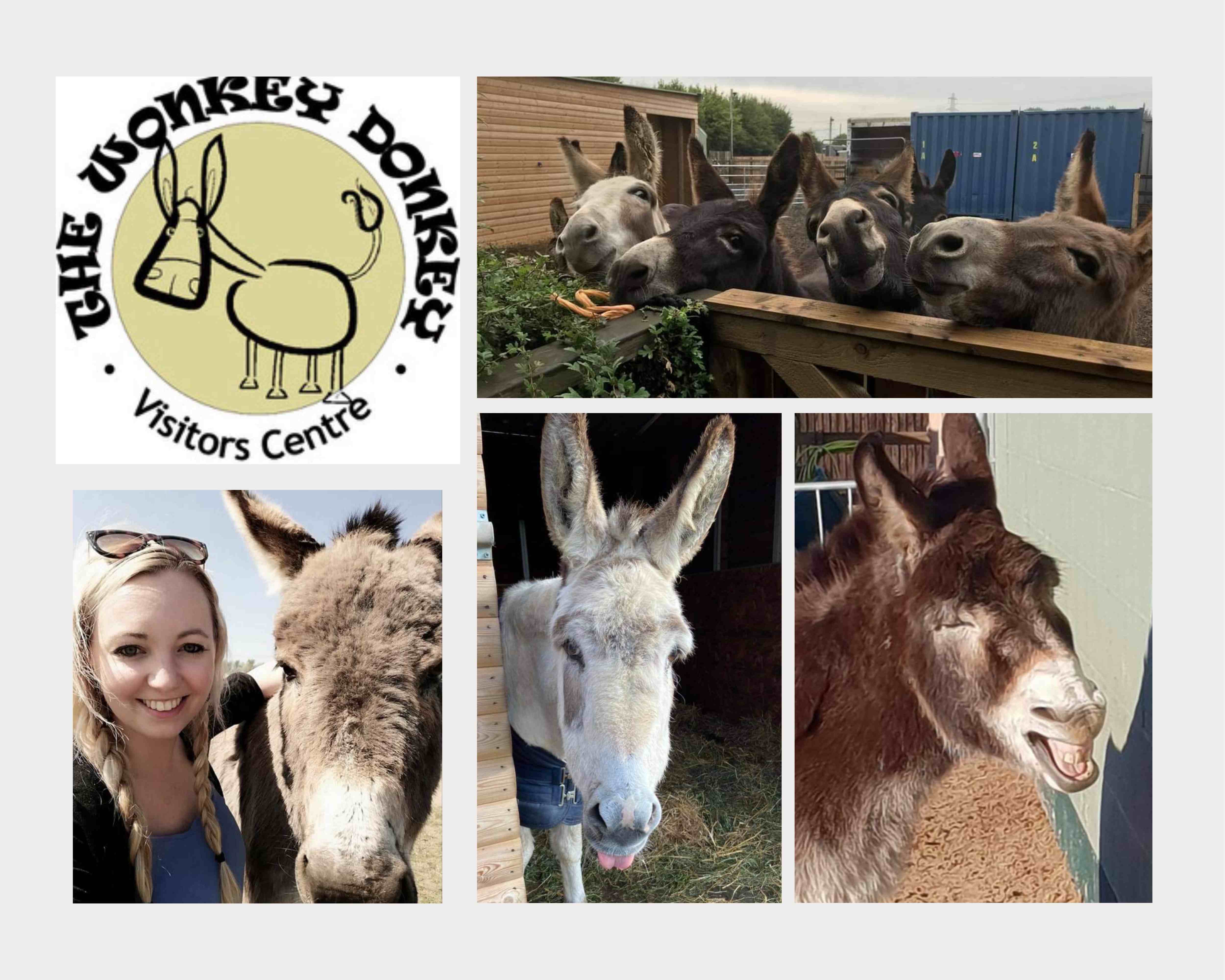 We raised £95.30 for their rescue donkeys.